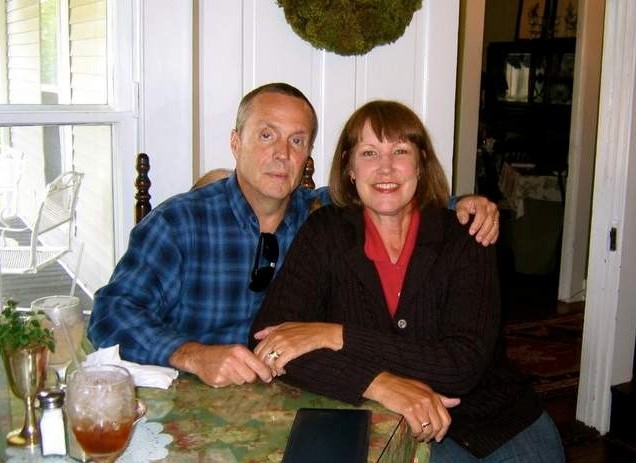 Hope, love and new treatment help overcome Hepatitis C
Hope, love and new treatment help overcome Hepatitis C
Barry Morrow diagnosed with disease in 2005
CLARKSVILLE, TENN. — In the United States today, there are approximately 3.2 million citizens living with Hepatitis C, a contagious liver disease spread through blood contact. Many victims remain unaware that they carry this "silent killer," which can remain completely symptom-free until the liver begins to show signs of failure. Often, by this point, the disease has caused serious damage to the liver, leading to liver cancer, chronic liver disease or cirrhosis.
For native Clarksville resident Barry Morrow, a routine physical in 2005 changed his life when he was diagnosed with Hepatitis C, likely contracted during a blood transfusion years before. He recalls the hopelessness of his diagnosis. "This sense of despair when you find out, it's incurable. I had the hardest time."
Morrow quickly got into touch with Dr. Anil Patel at G.I. Specialists of Clarksville and began a treatment regiment consisting of regular biopsies and office visits. "Dr. Patel offered great support. He kept saying, 'Have hope. There are more treatments coming out. If this doesn't work, we'll try something new.'"
For Morrow, however, it was a roller coaster ride of pills and injections as they fought to find the right treatment. He, like many Hepatitis C patients, relied on the antiviral drug ribavirin to suppress viral replication. As his weekly blood tests continued to show no notable change, however, Patel stopped the drug. Morrow chose not to become discouraged and began looking for new treatment options.
"I stayed very aware of new drugs and became aware of Sovaldi. I watched and waited for it to be approved, and finally it was."
Sovaldi is an FDA approved oral treatment for Hepatitis C in conjunction with ribavirin. The treatment, depending on the strain of virus, lasts either 12 or 24 weeks, or roughly half the time of previous treatments. Morrow was referred to Dr. Simi Vincent at Mid-Cumberland Infectious Disease and immediately began a 12-week course of Sovaldi.
As Morrow continued his regular blood tests and waited for results, he found that the side-effects occasionally required him to alter his routine. "You know, the meds have tough, tough side-effects. The first night I started, I felt like I was in hell wrapped in ice. I had depression that I was prescribed medication for. I would describe it as that feeling you have when you know you're getting the flu."
He credits honesty and strong support with helping him get through treatment. "The way you beat it is to just be honest with your boss and the people you work with. I had an amazing amount of love and support. Don't be afraid to talk to someone about it."
On May 30, as his course of treatment ended, Morrow received the news that his blood work showed no signs whatsoever of Hepatitis C. The treatment had worked.
Sovaldi, however, while proven to be effective in 90 percent of all cases, carries a cost that is highly prohibitive to the majority of people suffering from Hepatitis C. A single course of treatment can cost between $80,000 and $150,000. As mentioned recently on Forbes.com, that cost equals roughly $1,000 per pill.
Looking at cost, however, it must be acknowledged that, over the course of a lifetime with Hepatitis C, the cost of medical bills ranging from medication to possible eventual liver transplants is far less than the cost of a course of Sovaldi. To a patient suffering from the disease, all options must be considered.
"There are so many advances coming out now," Morrow says, "but yes, the cost of many is extremely high. I want to stress to people, though, that you can get treated."
Morrow shares that he benefited from insurance gained during a career of service in the United States Navy that helped greatly with his treatment, but wants to make the public aware that cost should not be a reason to reject treatment. "Public and private help is available, and people should seek that out. There is hope for getting better."
Morrow and his wife, Christy, a breast cancer survivor herself, spend every day thanking God for the miracles of modern medicine. "If one person hears my story and gets tested," Morrow says, "that would make all of this worth it."
Leave a Comment
You must be logged in to post a comment.