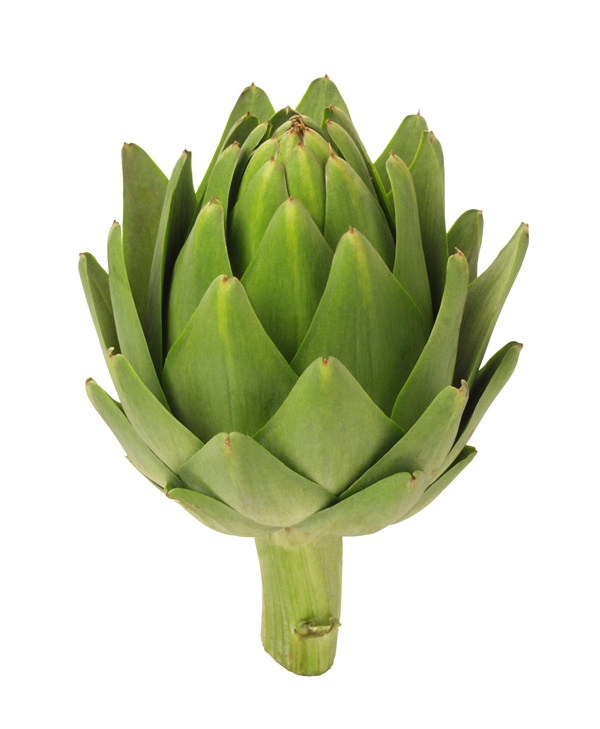 Artichokes Help an Ailing Liver
Artichokes
When it comes to choosing a vegetable, discover why there may not be any better than the artichoke for your liver's health.
by Nicole Cutler, L.Ac.
The prevalence of chronic liver disease is staggering. Affecting an increasing number of Americans, many with chronic liver disease cannot be cured by modern medicine. Instead, they must incorporate liver-focused lifestyle changes into their everyday routine to protect their liver from further damage. Diet and exercise regimens typically top the list of essential liver wellness practices. Eating meals abundant in vegetables tops most health-oriented nutrition programs. However, few veggies are as potent as the artichoke in helping an ailing liver.
Historically, American physicians rarely promote the medicinal value of vegetables with their patients. On the other hand, European doctors have been prescribing artichoke extracts to those with liver problems since the eighteenth century. Besides the European system of healthcare, holistic medical practitioners worldwide are familiar with the artichoke's liver benefits.
A member of the milk thistle family that helps control blood sugar levels, the artichoke is a fibrous, green veggie containing cynarin. Cynarin is a phenolic acid compound that experts believe is responsible for its cholagogue and choleretic properties:
•    Cholagogue – a medicinal agent, which promotes the discharge of bile from the system, purging it downward.
•    Choleretic – a substance that stimulates the production of bile in the liver.
These two functions are extremely important to the liver's well-being. This is because, if the bile is not transported adequately to the gallbladder, the liver has an increased risk of being damaged.
Several studies have documented artichoke's potential to help those with chronic liver disease:
1.    As published in the June 2010 edition of Biological Trace Element Research, researchers from Turkey investigated the effect of artichoke leaf extract on the liver. They found that artichoke leaf extract decreased fat and cholesterol levels in the liver.
2.    As published in the September 2008 edition of Experimental and Toxicologic Pathology, researchers investigated whether pre-treatment with artichoke extract could protect against liver damage. They found that artichoke extract administered prior to exposure to a known liver toxin demonstrates the ability to prevent liver injury.
3.    As published in a 2008 edition of Nutrition and Cancer, Italian researchers evaluated the liver protective effects of artichoke extract in human liver cell lines. They found artichoke extract to demonstrate a significant antioxidant effect capable of protecting liver cells from damage. In addition, the artichoke extract hindered liver cancer in human liver cells.
Although the liver is a clear recipient of artichoke love, there are a couple of issues those with chronic liver disease should be aware of when it comes to eating artichokes:
•    Salt and Oil – Although delicious, marinated artichoke hearts may not be healthy fare. Those consuming artichokes for their health benefits are advised to carefully read the labels of marinated artichokes, because they are frequently high in sodium and loaded with unnecessary oils.
•    Pesticides – Unless opting for organic produce, be aware that most commercial artichokes are highly sprayed with pesticides. Unfortunately, pesticides can be very harmful to the liver. Experts suggest washing the artichoke in a large bowl of water with a few teaspoons of baking soda before cooking to remove any pesticides.
As long as fresh, pesticide-free artichokes are used in food preparation, the health benefits of this mighty vegetable can be realized. Clinical studies indicate its benefits to the liver ranging from protecting it from damage, lowering the risk of liver fat accumulation to hindering liver cancer cell growth. Thus, those with chronic liver disease have every reason to choose artichokes as their number one vegetable pick.